Bathrooms have come a long ways over the decades. Bathrooms of yesteryear had all the essentials – toilet, sink, tub, and shower (sometimes), but they lacked layout and functionality and most of the time personality, not to mention the number of bathrooms per house. Think back to your grandma's bathroom or Aunt Suzie's bathroom or maybe even your own childhood bathroom. Today bathrooms still contain the essentials, if they're a full bath (more on this in a bit), but they also have functional layouts, storage, and personality as builders get crafty and accessories are in abundance. With marble or granite… Continue reading →
There are many decisions to make when buying a home. Many start the process by writing down a list of criteria broken down into wishes and requirements, but even before deciding on whether or not a pool is necessary, many state they'd like to live in a single family residence. A manufactured home and a modular home fall into that category and might be something you come across during your home search. They are often confused for being the same, but in reality, there is a huge difference! This article will explain the difference between the two because helps to… Continue reading →
Purchasing property with the intent to boost your net worth can be a great idea, but it can also have the opposite effect if you're not careful! The objective of this article is to help you determine if a property will be worth the investment. Will it be a cash earner, or cash burner? There are a number of items to check off the list before a property can safely be determined a positive source of cash flow, and below are some of the things you can do to help ensure you pick a winner.
Insurance
What's the point of… Continue reading →

The Dangers of Overpricing
So you've made the decision to put your house up for sale. Usually the main thoughts that come to a seller's mind when trying to sell a house, have to do with cleaning out clutter, slapping on a fresh coat of paint and sticking a sign in the yard with fliers. But what many sellers don't realize, is that one of the most important decisions one can make when selling a house is price.
It is a common bone of contention between sellers and their agents but for good reason. We all love our homes and… Continue reading →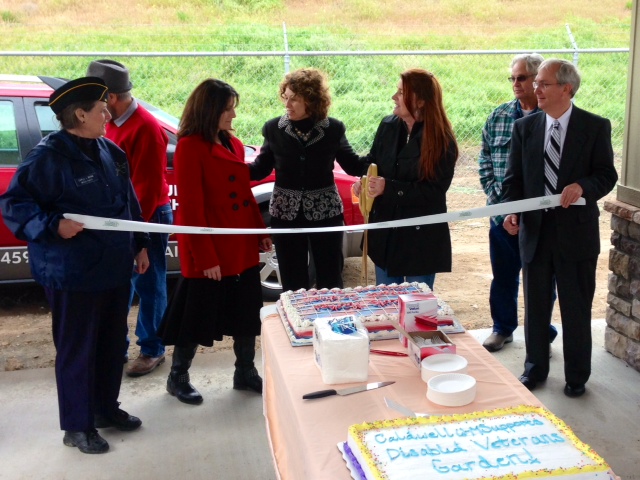 Garden offers safe rehabilitation place for disabled veterans in Caldwell – Idaho Press Tribune http://ow.ly/wbvM4

CALDWELL — When a seed is planted in a garden — with a little help — it grows. What was once a hard-shelled seed splits open, allowing something greater within to sprout.
On Thursday, the city of Caldwell and the Caldwell Board of Realtors planted a seed in the form of the Caldwell Disabled Veterans Garden.
The official ribbon cutting took place at the garden, which aims to use gardening therapeutically and as a form of physical rehabilitation.